OUR APPROACH
What we do
Magenta Capital Corporation is one of Canada's oldest and largest Mortgage Investment Corporations (MIC), exceeding $390 million in assets under management. Since 1994, our business model consists of raising capital to support our traditional lending operation, which is focused on advancing one-year term, near-bank quality residential first mortgages and financing multi-unit residential properties.
HOW WE DO IT
Sourcing
a mortgage
As a MIC (Mortgage Investment Corporation), we raise capital and source and administer quality mortgages that meet our strict and proprietary underwriting criteria. Every mortgage is secured by quality residential real estate located in strong, stable, primarily urban real estate markets in Ontario.
Share
capital
Investors purchase shares in a pool of mortgages that represent ownership in a professionally managed, primarily residential portfolio. Magenta distributes income to shareholders in the form of monthly dividends.
Mortgage
loans
Share capital and proceeds fund new mortgages, offering the dream of homeownership to borrowers just outside of chartered bank qualification criteria. Investors are able to capitalize on the highly desirable Ontario residential real estate market.
HOW WE DO IT
More about MICs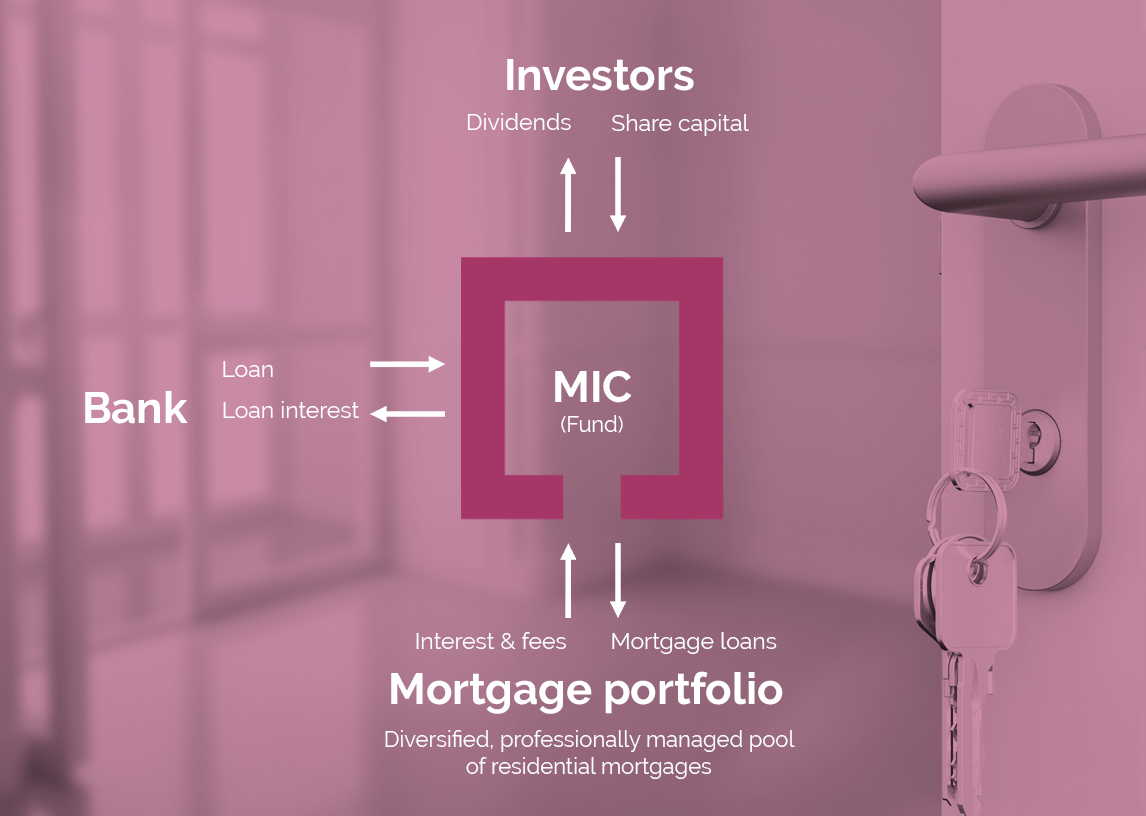 OUR TEAM
Your tomorrow is our top priority
Client-centricity guides every decision we make. We are constantly monitoring industry and economic trends, listening to customer feedback, and evolving. Our team of experts – built on the leadership of our CEO and Founder, Gavin Marshall, work together to fulfill our mission of helping our investors, borrowers and broker partners build for their tomorrows.
CAREERS
We're growing!
Join our award-winning team. You'll receive benefits and a flexible, competitive compensation package with the opportunity to grow your career in an entrepreneurial atmosphere.
Learn more about careers at Magenta